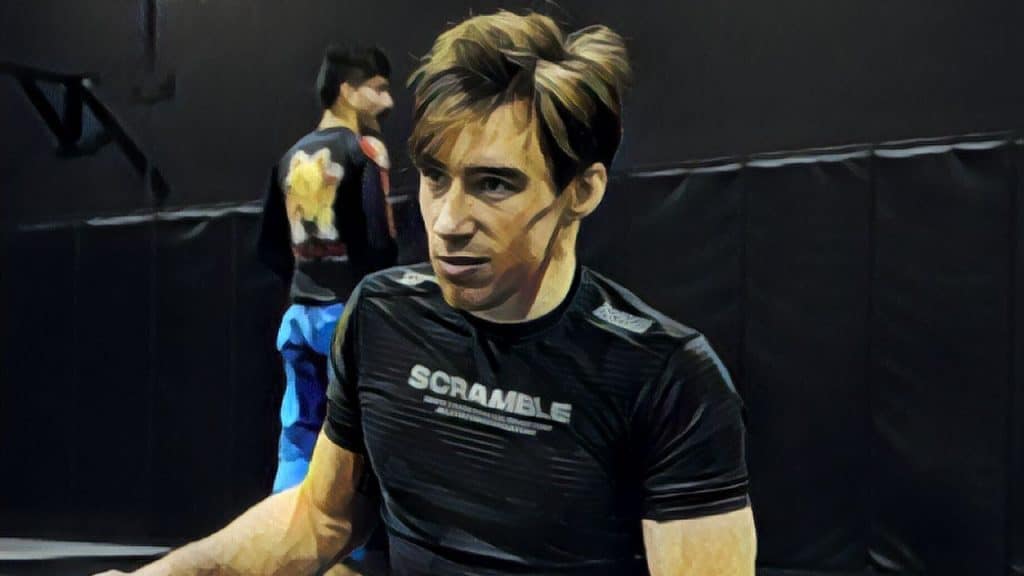 I talk to Jeremy Skinner, a Jiu-Jitsu black belt who recently won the ADCC Oceana trials, which will see him compete at the 2022 ADCC World championships. While earning his black belt under Lachlan Giles, he recently began competing and training under Luke Martin and Sydney West Martial Arts. We discuss how he was able to prepare for competition while managing his coaching responsibilities and how he can determine quality in jiu-jitsu instruction and teaching. We also discuss his thoughts on current competition formats and how he feels a shift to a more team-based competitive format will lead to the technical evolution of the sport.
Listen To Jeremy Skinner
YouTube
Topics
ADCC Competition Preparation
As Jeremy Skinner ready himself for ADCC 2022 (the Abu Dhabi Combat Club Submission Wrestling World Championships), he says that he must be prepared for every match to be a tough fight as there is no warm-up match like in trials.
Since there are a lot of tough competitors in the division and they have faced similar challenges to get to that point, he will be ready for a tough fight from the first round. Jeremy has been studying them carefully and preparing for every possible situation.
He is also working on fixing any weaknesses he had in his game before the ADCC tournament, including taking care of any injuries and ensuring that his weight is correct.
Choosing A Quality BJJ Instructor
Jeremy looks for two things when finding a Jiu-Jitsu competitor to learn from. The first is finding someone who is successful. You can tell if they are successful by looking at how many people they have helped and how well they are doing.
The second thing he looks for is someone who has had repeat success. This means that other people have been able to do what this person has done and be successful too.
One of the reasons why he focused on studying the Danaher death squad is that you had a group of people using similar techniques. So if you study what they did and use those same techniques, you can be successful too. They were all made up of different body types and weights but were successful because of their shared techniques.
Whereas some people can be successful at something, and you might think it would work for you too, but it might not. That is because what works for some people might not work for you for various reasons. You might also have difficulty doing something that someone else taught you if they are the only person who has been successful with it.
Development Of Jiu-Jitsu Teams
Jeremy thinks we're seeing now in the sport Jiu-Jitsu scene is that teams are becoming more important than individuals. So it might be a little bit harder now for hobbyists to make it to a professional level. He thinks this is because we are seeing more professional teams, and how these teams grow is really making a difference.
When you look at, say, what was the Danaher Death Squad, and one of the students made a mistake in competition, they were able to identify that area and then upgrade the whole team.
He thinks that is where we are starting to see some differences between professional athletes and people who just do sports as a hobby. But in terms of improving your training as much as possible, he thinks you can still use many of the same methods in your own training, even if you are not a professional athlete.
Quantum Entanglement Instructional
In his instructional, Quantum Entanglement, he wanted to integrate different types of leglocks and leg entanglements. Typically, when people learn these different techniques, they are taught as individual techniques that don't interact with each other.
He wanted to show how these techniques can work together in a systemized way. Although this has been done before, he wanted to give specific examples showing how different leg entanglements work together.
Jermy Skinner Resources
Jeremy Skinner Quotes
I think because teaching methods are improving, then it's easier to deliberately get someone to improve at the sport versus before, I think the teaching methods weren't great, wasn't very developed, and so a lot of the times people were just getting very good at the sport just on their own merit.

– Jeremy Skinner
I think that's where we've seen John Danaher really change the sport is the language surrounding technique now has improved dramatically, so it becomes much easier for someone to explain to someone else exactly what they're doing in a technique. And we're doing a much better job overall. We're using more precise language.

– Jeremy Skinner
Jeremy Skinner Links
If you enjoyed this episode of The Sonny Brown Breakdown Podcast, then make sure to rate, subscribe and share the podcast.